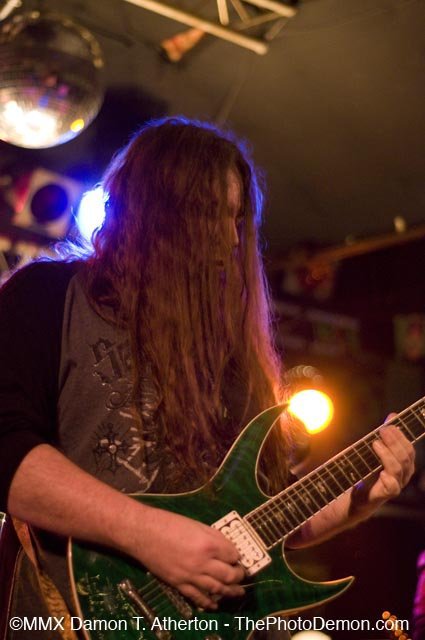 News From the Pit
Drama, drama, drama, boy, do I hate drama. If there ever was an anti-drama mofo, that would be me. Alas, the wretched villain that is drama follows me around sometimes to have a little joke. One being a goofy little drunk - but cute - rocker chick who recently passed out in my toilet. Not by the toilet or beside the toilet or near the toilet, I'm talking head in the bowl, hair floating action!
She was like, "uuuuuhhhh I feel sick." I was like, "uh, ya think so? Look where your head is, bee-yotch! I was thinking to myself "Well that kind of happens sometimes when you suck down frosty beverages like they were going out of style."
Fishing a woman's head out of the toilet. Not my ideal date.
Then the drunken sailor of a woman stormed out of my house with toilet paper stuck to her forehead. Ok I exaggerated about the paper on her head, (ha, ha) but she did end up being a drama-queen psycho! Oh yeah, thanks to the people who told me about her being a psycho. Bless you Pete, Trish and Nick! Scary.
Then there's the hot gal I invited to my house for some freaky freaky. She was reclining half-way on my bed, half-way off, in hardly anything, trying to look all Marilyn Monroe hot, when all of a sudden I hear a "yiiiiiiiiiiiiiippppppppppeeeeeee!"
In her attempt to look sexy, she accidentally stepped on Oscar, my ten-pound, sixteen-year-old Yorkie, whose brown and tan colors are almost camouflage in my crib. His scream was high and piercing! It scared her to death and wilted my quest for romance, for a minute or two, at least. However, Oscar was okay and shortly after that, romance was in the air.
Then there's the drama of my roommate Vince, who recently drove his Harley Davidson into a car doing fifty miles per hour. He slammed his genitals into the handle bars/instrument panel so hard that he almost suffered an amputation.
After a brief hospital stay, he returned home and commenced walking around the house, loaded up on painkillers, moaning "oooooohhhhhh, myyyy nuts." Kinda early for Halloween, though.
So to all you guys out there who ride motorcycles: Imagine the pain I've just described and put it to memory. Never ride motorcycles intoxicated! 'Nuff said.
Scenewise, it's been fun, too. I got lucky at the last minute and went to the Rolling Stones concert for free. I never saw a classic rock concert like that before and it was very cool, indeed. The stage was massive, with a 75-foot TV screen. I had a blast seeing Alice Cooper and The Stones rocking out. I didn't think I'd like it, but I did.
Concerts with shock rockers GWAR and radio rock icons Godsmack are a few days from now and I'm looking forward to both concerts. I'll review them next month.
I didn't get a chance to go to Villapalooza at Iroquois Park, but I heard that things went pretty badly because of unusually cold weather, a U of L football game and the big Mom's Music fest at Kentucky Kingdom.
I admit it, I was a lil' bitch. I wanted to attend and planned to do so, but it was fargin cold! And I'm a guy who gets colds and flu rather easily, unless I stay busy, like skiing! So yeah, the weather definitely put the damper on helping the kids at Kosair and that sucks.
But I totally respect new promoter and nice guy Todd Sowders and his partner in crime, Frank Lewis, for putting on this big local music event for the sick kids and our local music scene (see props of the month below).
Luckily for the kids at Kosair Children's Hospital, we still have one more Kosair Benefit concert coming up to "help out the sick kids with a few trucks full of toys." This will take place on Friday, November 17 at the Phoenix Hill Tavern. Original music will rule the Hill that evening. Uncle Samm's Jamms is giving away an electric guitar and Willis Music is giving away a few guitars too. No fewer than three guitars will be given away. The odds of winning an electric guitar are very good, so get there early and get a FREE numbered ticket with paid admission to the club, while they last! I got quite a good lineup on all three stages. Here is who's playing: Ugly, Antikythera, Subrosa, Sixth Floor, 7DaySun, Evil Engine # 9, Wasted Days, Arcaine Saint, Surviving Thalia, Shatterstone, Prey For Maria, The Acoustipimps, Sow The Seed and 16 Bones. This is an early show: it starts at 8 p.m. and won't be over until 3am.
So there it is, folks. Let's pull together as a team and hit a home run for the kids for Christmas.
Head of Kosair Charities Jo Barrett told me last year "Christmastime is the time of year when Kosair Charities absolutely needs all the help we can get." So tell all your friends, family, grandma, postman, dealer, plumber, lover, cat, pet rock, etc.
I'm On Myspace, Look Me Up:
If you get the chance, look me up on Myspace and we'll link up for some heavy metal talk. I haven't really gotten on there much in the past, but I'm going to try to use it more from now on. www.myspace.com/EddyMetalRocks
The Metal Grapevine
The Louisville Music News "News From The Pit" Wynterz Eve Ball:
You are hereby invited to my Freakfest, on the first Friday In January. Last January, I had the first ever LMN Gathering and it was a great show indeed. This coming January I'm going to do the same thing , but I might make it a gothic ball, or something wicked like that. A toga party? I dunno. I'm open to suggestions.
I thought of bringing in Suspension artists to do a hook hanging or two. The Hill approved of the idea, so if you know anyone who does that, contact me at Eddymetal1@aol.com
And I'm booking the Wynterz Eve Ball soon, so interested bands, throw your names my way.
False's CD Release Bash: In Sickness We Live is almost here, fargers! On Saturday December 8 at Headliners, False will release this heavy metal monster that they've been working on for some time now. I've said nothing but great things about False here in the last few months. The band is super tight, they did the CD at Canyon Studios (the only place in town I'd go to), so it should be a heck of a recording. I can't wait to hear it. Hopefully. Shannon and the guys will send a mofo a copy!
False kicks serious butt, people, and is one of my favorite heavier bands in town, so buy the CD!
MSD's Stormcrow: After a long break, Louisville former shock rock band MSD is back with a fargin' vengeance!
Their highly anticipated, eleven-song CD Stormcrow, recorded at Canyon Studios, should be here within a month. The band is planning an all-ages CD Release Bash to present the new music.
Evil guitarist Robie Dixon describes the new stuff as "A lot of in your face MSD riffage, with some acoustic parts added throughout for a cleaner, yet still dark and new approach to the band's songwriting. But we don't use nearly as many effects as we used to use. My favorites are "Masquerade" and the different and all acoustic "where the sea meets the sky."
The band seems to have changed quite a bit and I'm looking forward to hearing and reviewing the CD. Visit Robie and the guy's at www.myspace.com/MSDspace
Poison Coming, Kinda: I'm sure you Slayer, Cannibal Corpse and Lamb Of God fans will be excited to hear that the vocalist for Eighties pop-rock hair band Poison will be at the Phoenix Hill on November 25 at 8 p.m. That's right, folks, "the original pretty boy," Brett Michaels, live in concert, singing his classic songs such as "Every Nose Has It's Porn" "Unskinny Bop-Tart" and last but not least, "Look What The Gnat Dragged In." It should be pretty cheesy but I might go check out the Eighties babes who will surely attend. I've never seen Poison or had the urge to, but you never know, it might rock! I'm too fat for Spandex now, but I can still wear my snakeskin/bullet boots and tease my hair straight up five inches! Ha! Tickets are $20 in advance and $25 day of show at the Hill's box office.
Echos Aim's New CD: I like this band. It's not my usual sort of music, but it is a great metal get-away-into-a-good-time party mentality that has your foot tapping and your head rockin' along with the beat. I was supposed to review this CD a few months back, but I lost it, got another and misplaced that one, too! I musta been buzzed. I finally found the bee-yotch and I just put it in the old CD player.
The first tune, "Listen," starts off with rock 'n' roll sleaze groove, while the second song gets deep. I really like this tune, called "A Message From Me To You," sounds like Euro-metal. It's pretty heavy for Echos Aim, but it still has that kind of commercial edge that Echos Aim stays within arms reach of.
The fourth song is a punk-rock, power pistol, butt-kicker! High energy and a darn good rhythm, if I do say so myself.
The final song, "High Time," has a Cheap Trick feel (I like Cheap Trick, sue me) and gets down and dirty in a super-sleazy Robin Zander/Bun E Carlos sort of way. Vocalist Dave Gilbert has a good voice with strong range and versatility. He can sing in several vocal styles or change them up mid-song as well. The guitars and drums are darn good and don't need much more.
The bottom line for this five-song debut CD? It's not metal or super hard rock, but it kicks butt just fine and has some very catchy moments. Also, the band has done well, playing many shows and kicking some butt on Garageband.com in the modern rock category. You can tell Echos Aim isn't about complex musical compositions and music theory. It's about letting loose and having a good time. Yet the band sounds great and plays their rumps off. Totally pro. Dudes can play.
Do yourself a favor and look up Echos Aim online or pick up the new CD at shows, Ear X-tacy or CDBaby.com. Their website is at www.echosaim.com
Introducing Thorn: My friend Nick Priddy has a new band called Thorn and I've heard nothing but good things about them.
The band, comprised of former members of the bands Month Of Sundaze, Pilot Fish and Breckinridge, is vocalist Keith Warren (a Florida transplant who moved here for the music scene); guitarist Critter (ex-Breckinridge); guitarist Steve Harris (yay, I love Iron Maiden); bassist Nick Priddy and drummer Troy Ford. Nick calls the band "semi-heavy with a lot of melody and deep meaning."
You can see them at Main Street Lounge on November 24 on December 1 at the Phoenix Hill Tavern. In the meantime, check them out on www.myspace/Thornrocks.
Also: Congrats to the Priddy family on the birth of Nick's son, Gavin Cole Priddy, on Tuesday October 3 2006. Time to light up those cee-gars, fellers!
Intheclear's CD Bash: On January 13 at Headliners Music Hall, Louisville rockers Intheclear will release their new CD, Nintyseven11lyriclane. Also appearing are Subrosa, Meatbasket, The Kinsey and Heaven Hill. Mark your calendars, this will be one fat show.
Maofukas From Versailles: More insane country boys who love their metal. Cool. The band Maofukaz (pronounced Mow-Foo-Cuz) is from Versailles, Kentucky and wants the Louisville scene to know they wish to get more involved here. The CD I'm sitting here listening to is pretty good. Heavy-arse guitars, cool drums, decent screams in the vein of hardcore heavyweights.
The vocals really don't do it for me, but then the dude starts hitting some crazy cool melodies that seem almost jungle warfare metal, I guess you could say, with touches of thrash and hardcore every so often. The bassist kicks booty.
Unfortunately the band left no contact email, or number, or I'd have more info for you about these country boy thrashers. The demo recording was doody, but with a top studio, I think these guys could make some noise. The songwriting had me rockin, so I'd like to see these guys record seriously. If you read this, Maofukaz, contact me at Eddymetal1@aol.com and we'll see about getting you guys a gig or two in the area.
: At 8 p.m. on Friday, November at Headliners, two now-defunct metal bands that played out quite a bit in this area reunite for one night only: Factor 9 and Nemesis. Nemesis kicks butt if you are into super-thrash madness! Factor 9 is more of a Tool-ish band, I reckon.
New Blood Alert: On Friday November 3 at the Phoenix Hill Tavern, there will be three newer bands that absolutely will have you going/ The bands are Undone, a killer new band from Southern Indiana, Born Broken, a young group from Brandenburg that is excellent and Shatterstone, another awesome semi-new Southern Indiana band. Headlining the show will be the veterans rockers Never The Man. It starts at 9 p.m.
GoatwhoreAnyone? On Friday, November 17 at The Bulldog Café, there'll be a death metal fest of vicious proportion. National touring entity Goatwhore is headlining the bill and Louisville death metallers Descention, Anagnorisis, Abominant, Assisting Sorrow and Created To Kill will be there to get the chaos started. 7 p.m. All ages.
Keep The Pics Coming, Bee-yotches: Don't forget, us here at LMN welcome you to send pics in of your favorite Louisville bands for our Louisville Rock Pix photo section. Don't forget to include the band name, venue, name of musicians in picture and last, but not least, your name, so we can give you full credit! Email pics to Editor@louisvillemusic.com.
This way, every fan gets a chance to be a rock photographer. Any photos not used in the paper go online.
Upcoming Shows
Third Street Dive
Friday, November 3 - Arcaine Saint.
The Bulldog Cafe
Sunday, November 12 - Sworn Enemy, Diecast, In This Moment, Holbrook, Deliver Us From Evil and Destroy Your Enemy. 7 p.m. All ages.
Friday, November 17 - Goatwhore, Descention, Anagnorisis, Abominant, Assisting Sorrow and Created To Kill.
Expo 5
Friday, November 10 - Battle Of The Bands. Arcaine Saint and others that are too lazy to inform a mofo. Ha.
Headliners
Friday, November 3 - Nemesis and Factor 9 Reunion show. 8 p.m.
Saturday, November 4 - Jeny, Not Quite Superheroes, Amherst, The Bessemer Process, The Trees and Render Me Useless. 7 p.m.
Tuesday, November 14 - Our Mistress The Monarch w/ Sacred Sorrow, Annalynn, Dead Before I Stray, Peace Of Augsburg, Jeny and JandJ Dizzale. 7 p.m.
Friday, November 17 - Converge w/ Some Girls, Modern Life Is War and Kylesa. 7 p.m. All ages.
Saturday, November 25 - Norma Jean w/ Between The Buried and Me, Fear Before The March Of Flames and Misery Signals. 7 p.m. All ages.
Saturday, December 8 - The False CD Release bash with guests Incursion, Straight Line Stitch and Antikythera. 7 p.m.
Friday, December 15 - The 93.1 Fox Rocks Christmas show! Plenty of original bands in attendance.
Main Street Lounge
Friday, November 24 - Almost Noah Reunited! With guests Broken Vault and Thorn. 8 p.m. $7.
The Corner
Friday, November 3 - Caldera, Sowing Discord and Arafel. 9 p.m.
Phoenix Hill Tavern
Friday, November 3 - The Original Rock Showcase Series featuring Never The Man, Shatterstone, Undone and Born Broken. 9 p.m.
Friday, November 17 - The Second Annual Rock For Kosair 2 Benefit Concert. Ugly, Antikythera, Subrosa, Sixth Floor, 7DaySun, Evil Engine # 9, Wasted Days, Arcaine Saint, Shatterstone, Surviving Thalia, Prey For Maria, The Acoustipimps, Sow The Seed and 16 Bones. 8 P.M sharp! Early birds have the best chance at winning a guitar! See you there, freaks.
Saturday, November 25 - A Bizkit Thanksgiving with Wasted Days!
Friday, December 1 - The Original Rock Showcase Series, featuring Subrosa, I Will Defy, E-Flat , Institution and Thorn. 9 p.m. sharp.
Friday, December 15 - Evil Engine # 9.
Saint Andrews Pub
Saturday, November 11 - The My Own Victim Reunion, False and I Will Defy. 8 p.m.
Uncle Pleasant's
Saturday, December 16 - Necrophagist, Skinless, Antikythera and another TBA. 8 p.m.
Outtatownerz and Otherz
Saturday, November 11 - at Beechwood Park 2126 S. Preston St. Scottsburg, Indiana 47170. Escaping Memory CD Release show, with Antikythera and TBAs. All Ages $5
Sunday, November 12, the Carmel Performing Arts Center in Carmel, Indiana - The Chariot, August Burns Red, Destroy The Runner, 12 Gauge Valentine and Inhale/Exhale. 6 p.m. All ages. $12
Saturday, November 18 Freedom Point in Seymour, Indiana - Within A Tragedy, Antikythera, Maltese Cross and Fantasmagoriana. $6
Props of the Month
This month's props go out to Todd Sowders and Frank Lewis. the guys who put on the big Villapalooza concert at Iroquois Park, to help raise money for Kosair Charities. It was a noble and good cause, at a great venue, with killer bands on the bill.
Unfortunately, things didn't turn out as planned, as no one can control the weather (cold), but there is no doubt as to Todd and Frank's motives. They wanted to help the Kosair Children's Hospital Charities and to get our original bands some exposure, which they did.
The task was monumental, there was much work and tons of money spent on this show and you all should know this. The men put it all on the line. So thanks Todd, for the work and effort, good job dude and keep up the good work. And a big thumb's up to Uncle Samm's Jamms music store and Maker's Mark for sponsoring such a big event.
And also to Fender from Aiiradio.net, who did a live broadcast from the show. Fender is a great guy as well, who has helped the scene out quite a bit recently. And props to the FOX for helping promote the event! Good job, peeps!