Scuttlebutt
Horseshoe Southern Indiana To Host The Black Crowes, Stone Temple Pilots and Bob Dylan In Outdoor Concert Series
Horseshoe Southern Indiana, (formerly Caesar's), across the river in Elizabeth, Indiana, is producing a summer-long outdoor concert series with a really impressive lineup. Here are my top three picks:
The Black Crowes (July 26)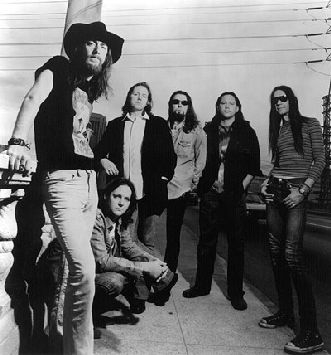 The Black Crowes
The Black Crowes, a traditional American blues-based jam-rock band, is arguably one of the best acts featured in the series. Led by original members and brothers Chris (vocals, guitar) and Rich Robinson (guitar), along with Steve Gorman (drums), plus a rotating lineup, now composed of Adam MacDougall (keyboard), Sven Pipien (bass) and Luther Dickinson (guitar), The Black Crowes have toured the globe over the years and have gone on to sell over 20 million albums worldwide. Formed in 1984 as Mr. Crowes Garden, they would eventually rename themselves in 1990 to The Black Crowes after signing to Rick Rubin's Def American Records. Almost immediately, they burst onto the national music scene after releasing Shake Your Money Maker, an album loaded with hit singles like "Hard To Handle," "She Talks To Angels" and "Jealous Again." The album went on to sell over three million copies and launched them into the international music scene. The Black Crowes second release, The Southern Harmony and Musical Companion, was released in 1992, again on Rubin's Def American Records. The first single, "Remedy," instantly pushed both the song and the album to #1 on the Billboard charts. The album would eventually sell almost 2 million copies. Ironically, The Southern Harmony and Musical Companion's title track is named after a certain musical tradition dating back to 1884 in Benton, Kentucky (Research for yourself). The Black Crowes have since released five studio albums on a variety of labels, including Def American, American Recordings, Sony Music, V2 and currently, Silver Arrow Records. They have sold over 20 million copies of their albums to date and have toured relentlessly, other than for a short period from 2002 to 2005, when Chris Robinson experimented with a solo career. The Black Crowes will be playing live at on July 26 at Caesars' Indiana in support of their recent release Warpaint, on Silver Arrow Records.
Stone Temple Pilots (August 16)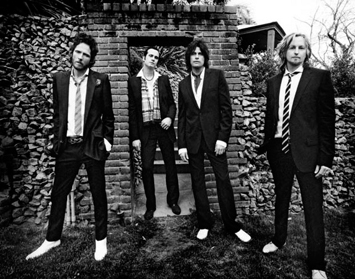 Stone Temple Pilots
There is no arguing that the Stone Temple Pilots don't have a plethora of great songs, but, like many other great bands, their singer, Scott Weiland, is as unpredictable on stage as he is off. The only way I'm burning $4 per gallon gas to see STP is if their publicist releases a press release on August 16 - the day of the show - announcing that Scott Weiland is clean and sober, willing and able to perform a coherent STP set. I don't want to hear live STP songs murdered by Weiland, post intake of a multitude of substances. Really. Maybe if it was Velvet Revolver. On the other hand, maybe a combination of the law of averages mixed with a little luck, will allow us to catch Weiland on a sober night where he delivers a stellar set of STP cuts that smack you right back into 1995. Hmm. On second thought, I think I'll risk wasting some $4 per gallon gas. See you there.
Bob Dylan (August 23)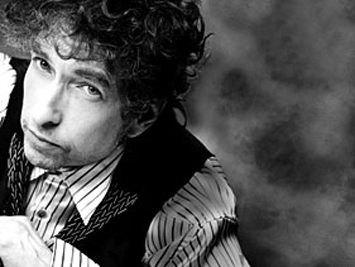 Bob Dylan
Folksinger and songwriting legend Robert Zimmerman (Bob Dylan) is a big piece of American rock 'n' roll history and he is rolling into town, yet being another musical powerhouse set to take the stage at Caesars on August 23. Dylan, who released his first album way back in 1962 and who is now 67 years old, still tours relentlessly as a solo artist. Essentially he is still on his "Neverending Tour," which started in sometime back in the late Eighties. Over the years, Dylan has been the recipient of countless iconic musical awards including several Grammys, induction into the Rock 'n' Roll Hall of Fame and, more recently, a Pulitzer Prize Special Citation in 2008. Dylan's music was the soundtrack to the birth to America's counter culture.
This is another must-see show and worth burning $4 per gallon on. Or is it $4.30 now?