Name – Chloa Mardis
Age – 29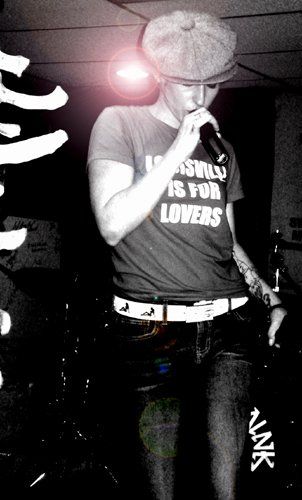 Chloa Mardis
Instrument – Windpipes, kazoo, cowbell, brassknuckles, keys
Band/Former Bands – Anton Mink and resident vocalist w/ Dj Headknockah
How long on instrument – Ever since the doctor spanked me on the ass.
Equipment – Megaphone and a soapbox.
Influences – Mary J. Blige, Jim Morrisson, Glenn Danzig, Patsy Cline, Billie Holliday
My first gig – Club Salsa back in the day! I actually sang though some headphones because there was no mic.
Hobbies – Right now I've been concentrating on some home brew.
Favorite movies – Sin City, Children of Men, Gummo, Big Trouble in Little China, Pineapple Express
Favorite food – Sushi from Sapporo's!
Favorite place – Puerto Escondido, Mexico
Bad habits – Taco Bell always gets me into trouble!
What I'm listening to nowadays – Usually this changes every few days, right now I'm in a retro mode with The Mary Jane Girls and Patrice Rushen.
Coolest thing I've done – Acid
Most embarrassing moment – Me embarassed? When we went on tour I had a little headcold by the time we got to Oakland and I had to stuff some bits of toilet paper in my nose because it was running so bad, anywho one of them popped out during a heavy part but thankfully no snotties followed.
Who do you love – Jesus
When/where did you first get some – I'm saving myself for marriage.