Name: Corey Robinson
Age: 27
Instrument: I provide lead vocals for the band. I've been singing sonce I was a kid and I was even in concert choir in high school.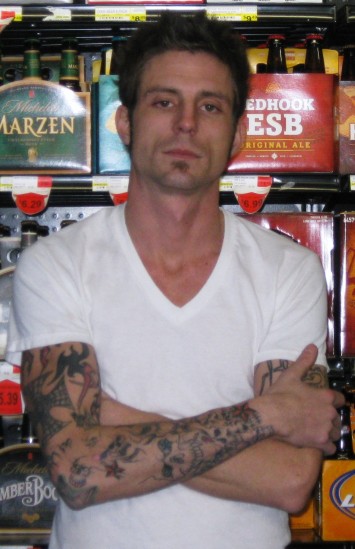 Corey Robinson
Band/Former Bands: I was in a couple of bands that never made it out of the garage. I've been with Some Kind Of Saint for 2 years now.
How long on instrument: I've been singing for as long as I can remember, it runs in the family.
Equipment: My voice and a mic.
Influences: I'm a big fan of Chris Cornell, so I try to emulate his style.
Hobbies: I'm a sports fan. I played in high school and I love to watch basketball and football on TV. The NY Giants are my team.
Favorite Movies: I like Pulp Fiction because of the irony and of course for Samuel L..
Favorite Food: I really like Italian food. I could eat pasta anytime.
Favorite Place: Time Square because of the fast pace and the diversity of people.
Bad Habits: Smoking cigarettes. I try not to smoke before a show.
What I'm Listening To Nowadays: I listen to Incubus and Chevelle, alot.
Coolest Thing You've Done: Skydiving. It was exciting and scary all at the same time.
Most Embarrassing Moment: I once woke up naked in the front yard wearing only socks after partying all night.
Who Do You Love: My girlfriend Caron.
When/Where Did You First Get some: When I was too young to truly know what I was doing, so I'm not sure if it counted.