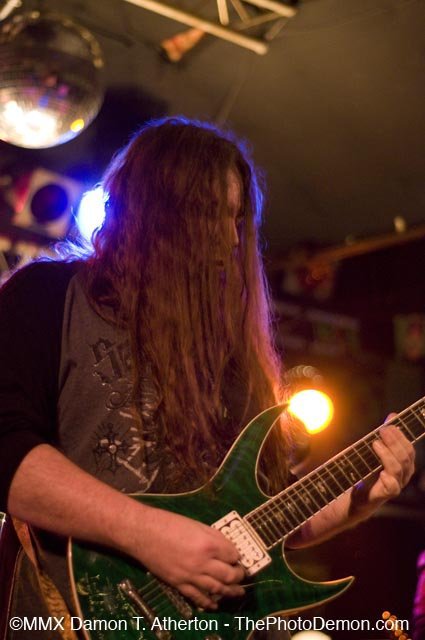 News From the Pit
Fargin Tornadoes!!!
What a sight, I'm telling ya! I was outside on June 22, looking at the sickening yellow sky when I observed two cloud fronts collide, swirl and engage in tornadic activity! It looked like a huge swirling toilet bowl of evil-looking clouds! Right over my fargin house! The cloud fronts swirled together, but when they got to the center of the swirl, THAT is when the poo-poo hit the fan! The wind got ugly in record time, and I knew right away from the looks of things that this was serious and I only had a minute or two to get to safety. I ran for cover into my basement like a little beeyatch!
Sure enough, a tornado struck seconds later, sucking up debris a mere block-and-a-half way from my crib, then hitting Churchill Downs and damaging Papa John's Stadium!
I got lucky. Apparently the tornado was merely forming over my house, and wasn't fully damage capable until it was a block or so away! It was quite a sight to see, I'll tell you that!
I was half buzzed, and looking up into the cloud going …."Whoooaaaaa!"
Aside from tornadoes, summer is in full swing and things are heating up! We got the popular Rockstar Mayhem Festival featuring Megadeth/Godsmack/Disturbed coming to Cincinnati on July 20 at Riverbend or July 19 in Indianapolis (I myself much prefer Riverbend); C.O.C/Clutch at Expo 5 on July 31; Metalfest coming on July 22/23; Lizzy Borden coming to Indy July 14; Devin Townsend at PHT on July 7; Def Leppard/Heart on August 19 and more stuff keeps coming in! Sweet.
As far as Louevil original music is concerned, it's been kind of slow lately. Much more than expected. Sadly, the metal scene it seems has taken an especially hard hit as of late.
I'm finally playing metal again, and I've returned to a metal ghost town! WTF? Lameness.
Thank godm we have Metalfest 3 coming up! This should be a regional music bonanza, since a lot of great bands are playing, and it should give local talent the much-needed jolt that is sorely needed at this lackadaisical time in our music scene's history. I myself will be playing the event with my new band Krosjoint, and we are all stoked to be a part of Metalfest. Come see me play that Friday night at 9:30 p.m!
I want to see all of your faces out at this sweet outdoor concert that benefits A Cure For Cancer Cause. Many, many people have lost loved ones (I lost my mammaw and pappaw) to this terrible disease known as cancer, so let's all try to do what we can to those who still have a chance to live!
As I said, it's been kinda lame for a summer in Louevil so far, but things are starting to get a little better regionally. I'm looking to play other cities to make up for the lack of action here, and trying to get our music out there to a wider audience. To me, playing a new town with all new people is a shot of adrenaline, big time! I'll be playing in Lexington at The Roxy (formerly the A1A) in August and I'm looking forward to playing there, as I haven't played there ever, and it's always been Lexington's premier rock nightclub! So I'm kinda happy about that. And we'll possibly be playing WV sometime soon as well. Bands, you'll never get nowhere if you don't put in the time and effort to play to other cities and crowds! Yes, gas money is a beeyatch, but there is no other way! In the meantime, we do have a gig at The Glassworks downtown. Finding gigs in Louevil is not an easy task these days, so a nice high profile gig at a nice place (so I've heard) like that certainly makes me feel a little better about things. Hopefully, things will start to get better for all of us here soon, so keep your fingers crossed and try to get out and support regional original music. I know it's been tough with the horrible economy and all (I've been broke as phuck, too), but if you have the means to help the scene, please do.
ATTN: Due to limited space in the newspaper print version, my column is restricted. But for the full, eternally long version, chock-full of info and ranting, be sure to look it up at Louisvillemusicnews.net.
The Metal Grapevine
Win Tix to Megadeth, Godsmack and Disturbed: (LMN FREERIDE)
Wow. This year's Rockstar Mayhem Festival sounds like one cool show, especially the Megadeth part! It's July 20 at Riverbend in Cincinnati, or July 19 in Indianapolis. There's nothing like the double guitar duo of Dave Mustaine and Chris Broderick. Pure shredding at it's best. And I told you last year how awesome Godsmack was in concert. You don't want to miss the flying amps and double drum solo! It's badass! And that's coming from someone who doesn't really care for Godsmack all that much! Such an under-appreciated band. They are so much better live than on their recorded efforts.
They just come alive when they play. It's way different that what you hear on the radio.
Disturbed? I like them okay, even though the singer is an arrogant pud. (I met them backstage in Indy a few years ago.) Guitarist Dan Donegan was cool, though. Plus, there are a bunch of other great bands playing on the second stage that you may even like more than the headliners: Machinehead, In Flames, Trivium, Suicide Silence, Kingdom Of Sorrow and a whole lot more! So tell ALL your friends and make plans to make this road trip up to Cinci for a cool show that would we never get here in ole Louisville.
For a chance to win tickets to this monumental day of rock, email me at exactly 9 p.m. on Sunday July 10, and put "I wuv the ROCKSTAR MAYHEM FESTIVAL" in the subject line!
Good luck, peeps!!! Special thanks go out to LiveNation and Riverbend for being cool as phuck.
Win Tix to Corrosion Of Conformity and Clutch: (LMN FREERIDE)
Sunday, July 31 at Expo 5 promises to be one interesting, stoner groove, metal show. I don't think I've ever seen Corrosion before, so that will be something to look forward to. (I like them!) And everybody knows about Clutch and loves them. I've never been a big fan of their tunes (they're okay), but I am a big fan of their backstage private parties! If only I could tell you what I saw at their show backstage in Chicago with Slayer and System Of A Down (sighs)! Big Tupperware bowls full of …........!
Anyway, I've got free tickets for you fargers, so if you want to go to this killer show courtesy of Terry Harper, Expo 5 and Louisville Music News, then email me at EDDYMETAL1@aol.com on Sunday, July 24 at exactly 9 p.m.! First one at 9 p.m. sharp, gets them! In subject line, put "Corrosion of Clutch!"
Thanks to Terry Harper for being good to you folks with these giveaways!
Otep, my first experience: Well, I finally got to see Otep when they played Phoenix Hill recently. A lot of people have been talking about this L.A band, so it's weird I haven't seen them! It's pretty good stuff. I liked the music, and heavily tattooed female frontwoman Otep Shamaya has got some pretty good death/hardcore growls going on. The music is downtuned and heavy as heck, almost punk rockish in a thrashy/hardcore sort of way, with a few weird Egyptian sounds thrown in here and there for good measure. There was a lot of energy in this music in concert.
The band was very adept and had a certain quality about them that sucked listeners in. Shamaya's vocals were an iffy thing for me, though. The growls and death metal stuff she did were cool and fit in great, but when she did a soft voice, whining/rappy thing, it threw me off a bit. I wasn't really into it nearly as much when she did that. To me, it took away from the heaviness and ruined the song. It was original though. Her heavier vocals destroyed and she had impeccable timing and pronunciation! There was a simplified, super-chunk sound with Otep that I found appealing.
It was all about the groove with Otep, with short bursts of energy and power. The guitar wasn't too flashy or technical, but had a constant, super-chunk sound, mixed with massive groove. Otep's guitar tone was wicked. (I had a set list, so I could tell you what they played, but I accidentally left it in my drawers and fargin washed it. Sorry!) I do know they played "Confrontation," "Remember to Forget" and "Fists Fall." Miss Shamaya is the evil thrash version of Lacuna Coil's Cristina Scabbia. Both have certainly left their mark in metal.
Earlier in the night, I caught Iowa's Destrophy. Great band! It was weird that members of Otep were also the same band members for Destrophy (minus Miss Shamya). I caught the last song and was very impressed! I wish I could have seen the whole set! The guitarist for Otep and Destrophy was awesome. He had an amazing voice and brutal guitar tone! I may like Destrophy better than Otep, but I only got to hear one darn song, so I can't rightly say. The great vocals and superthick guitar tone were a winner though, and I may have to buy their album sometime soon.
After Destrophy came Canadian death metal rockers Blackguard. This band has some serious promise, utilizing black metal and thrash riffs with keyboards and symphonic sampling, but I'll tell you right now the singer is doo doo. Killer music, killer drums, killer guitar riffs, killer bass, and then this dude, Paul "Ablaze" Zinay, starts squawking black metal vocals like there is no tomorrow. Dawg sounds like an angry pit bull with his nuts caught in a metal-spring mousetrap. It almost kills all the good the band has done. Every friggin song he sang sounded the same! The guy does have stage charisma and and can work a crowd nicelu, but it takes a lot more than that, in my opinion. The band was musically sound and had a cool stage persona that could take them far. But I wished they would find a singer who could actually sing a little. I did enjoy the show regardless of the constant black metal vocal assault, so yes, I do like Blackguard. It seems like they would have gotten a vocalist with an old-school Maidenish/Judas Priest type voice, because some of their music would be perfect for it!
Thanks to Terry Harper for bringing these metal bands around, and The Hill for letting us have metal there.
Interview with metal vocalist extraordinaire, Lizzy Borden:
When I saw that Lizzy Borden was coming to Indianapolis in July, I was stoked. I couldn't tell you how many cassettes I wore out of Lizzy's music back in the Eighties. Lizzy's vocals kicked much butt, and, boy, was the guy an original. For one, his music was different than most L.A bands at that time. That's probably why I liked him so much. Vocally, Lizzy kicked the crap out of 95% of L.A's rock-star vocalists! So when offered an interview with the shock rocker himself, I was beside myself. How often do you get to interview someone who has influenced you?
LMN: Lizzy, first let me start by saying how much of a fan I am of your early music. I've had "Give'em the Axe", "Love You To Pieces", "Visual Lies", "The Murderous Metal Road Show" live album, and even "Terror Rising." I'm glad you are still rocking out and touring! I never got the chance to see you live, as you didn't come around these parts often at all. So what's new with you and tell us what you have been up to musically?
Lizzy: Thanks for the good words glad you like all those record. We are writing new songs for an upcoming record and at the same time getting ready for our Summer Of Blood tour that starts next week in the USA. We will also be heading back to the UK and Europe for a winter tour at the end of this year.
LMN: Lizzy, what do you think of today's music? What are you personally into? I myself can't stand 95% of the doo-doo music that comes out these days! Crap like the Kings Of Leon makes me wanna yak! It also makes me think of how lucky we had it growing up in the Eighties to such fun and carefree music.
Lizzy: I don't listen to a lot of stuff in my own genre because I do not want to be influenced by it in my own songs, but I am very open-minded about music, I can listen to almost anything and find something entertaining about it. There are some good young song writers out there and there are some bad ones, just like any generation…yes, the Eighties had a "not knowing what was going to happen next" art to it that is not possible now, but there are some good things that we have now that we did not have then.
LMN: You've been a busy guy, putting out albums still. Which is your favorite? And how is it different from what you did back in the day? How have you grown as a songwriter, and vocalist? And do you still have the outrageous live show like you used to? I wish more bands today would put on a true show like you did. I was watching Murderous Metal road Show on DVD (yes, I bought it a few years ago!) and wow, you had those kids eating out of your palm with the entertainment aspect of a Lizzy Borden show!
Lizzy: Thank you. The show we have now is the best show we have ever had in 28 years, by far! It took that long to get it right haha. I am a better singer and songwriter then I was then, back then I had no clue, I was just headstrong but you learn and you find what you didn't like and try and get better and I think I have done that. My favorite LB records are the last ones Deal With The Devil and Appointment With Death" [which have] better songwriting and better singing…but I do have a soft spot for Master Of Disguise, because that was my "breakthrough" record as far as understanding my art and what I was capable of.
LMN: What older tunes can we expect you to play live? Or is it a surprise? There are so many ass-kickers to choose from! "Counsel of The Cauldron", "Rod Of I", "Psychopath", "Warfare", "Visual Lies". What a brain-buster that must be for you to cram a lifetime of music into one set.
Lizzy: This tour has been about encompassing all the records and periods that we have had in 28 years of doing this, so we try and play at least one song from each of them…but this tour, we have a few more surprises that we have never done before. We are all excited about some of the new/older songs that will be going into the set (some for the first time ever) for this tour; I think the fans will have a blast.
LMN: You will be playing in Indianapolis in July. I'm finally getting my chance to see you play live, bro! What would you like to say to all those true metalheads, like me, who are starving for a good, old-fashioned metal show Lizzy Borden style?
Lizzy: This show has a 9 out of 10 at Sweden rock and we have played almost all the main stages of the biggest festivals in Europe and it kills every night! It goes way beyond songs or the theatrics, it's an event and there is a magic connection between us and the fans that cannot be explained. You do not have to even know one song from Lizzy Borden to enjoy this show. This is not an Eighties or nostalgia show; this is 2011 Lizzy Borden, bigger! Better! And bloodier than ever before...we hope to see you all there.
LMN: Thanks so much for taking the time to do this Interview with Louisville Music News, it's been a true pleasure to work with someone I have admired since I was friggin 14! I'm looking forward to rockin' out to some Lizzy, new and older material! Thanks for keeping true metal alive!
Lizzy: Thank you, we usually do a meet and greet after every show, so see ya then!
Devin Townsend at Phoenix Hill July 7th!
The crazy, but über-talented musician Devin Townsend, formerly of Strapping Young Lad and The Steve Vai Band, will be performing on July 7 at Phoenix Hill. This guy is amazing! Check out this video of Devin playing guitar and singing and you will see what I mean! http://www.youtube.com/watch?v=nrxmrS9FIzc.
Don't miss this show!!!
Metalfest 3 Is Almost Here:
The time for metal is almost upon us. On July 22 and 23 at The Boondocks in Sheperdsville, Metalfest 3 will commence. All proceeds will go to a Cancer Cure Organization. Over twenty-five regional rock/metal bands will be performing! Camping and fishing will be happening, too, because the venue has a lake. It shall be a cool outdoor show for sure! Here is a list of the bands performing: Thomas Medicine, Ohlm, ZCFOS, Below, Bury The Wicked, Incursion, Surviving Thalia, Old Vikings, Krosjoint, Behind The Beheaded, Red Eyed Lies, Chaordica, Fudgknuckle, Sons Of The Bluegrass, E-Flat, Slakker, Nothings Wrong, That Dude Alex, Stampede, The Mighty Auroch, Stroker, Downtrend, Granshaw, Blessed By Death, Bush League, 2 Pump Chump, Overload, Thistle, Stem and Geez, Descention, and Broke and Bleeding. I took a few minutes to talk to promoter and founder of Metalfest, Allen Ashbaugh, about a few things. Here is what Allen had to say.
LMN: Allen, what first gave you the idea for such a noble benefit?
AA: May '09 my close friend Jeremey Noe called and told me he had melanoma cancer and had 12-18 months to live! I was friends with a few bands, so we decided to give jeremey a party and three years later, his party still is going on and strong!
LMN: How does this benefit the Cancer Cure Cause, what organization do you send the proceeds to? Do you send a check, or pay in cash?
AA: I give ALL net proceeds to the AMERICAN CANCER SOCIETY! I pay them cash the Monday morning following Metal Fest!
LMN: How much is it to get in? How many stages? What time does it start and what are the directions so people can get to the Boondocks?
AA: It is $10 to get a full weekend of camping, fishing, music, and meeting new people and connections.
Metal Fest 3 will start Friday, July 22 FOR ALL AGES around 5 p.m. and go until Sunday morning sometime. Thirty-eight bands will take three stages for this event!! DC Productions will be providing sound for one of the stages. One stage on the inside of the bar and one across the lake!!
To get to the Boondocks, you need to get off the interstate at exit 112 and (if coming from Louisville), go right. Follow Hwy 245 to the end and take a right onto Hwy 61. Take the very first left (1494), cross the train tracks and take a right onto Pumkin Rd. Follow it for approximately three miles to the end and take a right and the Boondocks is 3/10ths of a mile on the left.
LMN: There are a lot of bands on this bill! This is becoming a popular annual event, like my Rock For Kosair Benefit. I'm looking forward to my band Krosjoint playing your event for the cause! Any words for the folks out there who may not have heard about Metalfest 3 and all the good it could do for our scene, and for the hopeful wish that this could help cure cancer one day?
AA: Metal Fest is not all metal. We have thirty-eight bands, all fighting to raise money for the ACS! I would like people to know that there is a bunch of acoustic acts and a classic rock band plus rock covers and originals. My heart is in this show! I spend MONTHS preparing for it. I'm hopeful it'll show people that METAL HEADS aren't a bunch of crazy, hateful white people with no heart. We are all humans who have to worry and fight against this horrible disease. I want to thank all the bands who stick with me and help me fight this disease every year. Bless all who attend the show!
Here is the band lineup for both days.
Friday outside stage
12:00- Thomas Medicine
11:00- Broke and Bleeding
10:00- Fudgeknuckle
9:00- Below
8:00- Bury the Wicked
7:00- Nothing's Wrong
Friday inside stage
10:30- E-Flat
9:30- Krosjoint
8:30- Slakker (special guest SNOT OZZY)
7:30- We are War
6:30- That Dude Alex
Saturday Outside stage
1:00 AM- Descention
12:00-(ohlm)
11:00- Surviving Thalia (reunion)
10:00- Incursion
9:00- Old Vikings
8:00- Behind the Beheaded
7:00- Red Eyed Lies
6:00 PM- Chaordica
Saturday Inside stage
10:30- The Mighty Auroch
9:30- Stampede
8:30- The Names STROKER
7:30- Downtrend
6:30- Granshaw
5:30- Blessed By Death
4:30- Bush Leauge
3:30- Two Pump Chump
2:30- Overload
1:30- Thistle
12:30 PM- Stem and Geez
The Fire Pit Drum Chant with Somniferum, Everyone Lives, Everyone Wins (E.L.E.W.), They Yearn For What They Fear, Merkaba, Auroch, Ghost Affirmation and Hippiedigger.
Incredible New Cover Band - Thunder Tribe:
I got to see a new cover band recently that was awesome! Thunder Tribe is from Central Kentucky and is composed of veteran players: vocalist Michael Duncan (Pownd, Shatter Messiah); guitarists Patrick Gibson (Shatter Messiah)and Ronnie Duncan (Pownd); bassist Tom Dawson (Hotter than Hell, The Kiss Army Kiss cover bands, XS) and drummer Chad Osbourne (XS and Escape). Look out, Louisville cover bands, because these guys will smoke you! I'm not into cover bands these days, but this band has something special. Singer Michael Duncan has an unreal voice, maybe one of the best in Kentucky. The guy can hit the ending notes in Pantera's "Cemetery Gates," for god's sakes, something the guy who recorded the darn song couldn't do if he was offered a million dollars to re-create it. Mike's voice is perfectly suited to play Eighties' music to the tee!
Over the years, he has honed and mastered his voice until it has come to this. I used to play gigs in Central Kentucky with Mike's band Pownd back in the 90's with my band Inhuman, and he was a wicked singer back then, as well. We had some fun gigs! Guitarists Ronnie Duncan and Pat Gibson have the guitar goods, too, and have killer gear for that perfect metal tone. They may not be your typical Louisville, pretty-boy, yuppie cover band in $150 jeans, but if you are in it for the music aspect, then they are what you need. Some serious shredding guitar playing and with emotion!
Bassist Tom Dawson rocks. I haven't seen him play in forever because I don't really like Kiss' music, and he played in Kiss cover bands, but with Thunder Tribe, he is at his best. Great bass tone and skill, great charisma and decent backups, too! You can't ask for more of a cover band. The band hasn't been together long, but you can't tell that. Their cover of Iron Maiden's "Somewhere In Time" and "Flight Of Icarus" had me singing and being all cheesy! I loved it. Chad Osbourne's drumming was great. No complaints there at all.
Thunder Tribe plays stuff like Pantera; Iron Maiden; Ratt; Skid Row; Kiss; Aerosmith and more. If you are looking for some really excellent good-time music of another era, then you might want to join up with Thunder Tribe, because they are on the warpath against bland and über-cheesy modern music. And the way they played when I saw them, Thunder Tribe will easily have some bloody scalps of the region's existing cover bands hanging on their guitar stands!
Long live the Tribe!
Elephant Room, Releasing The Beast:
I'm sitting here listening to the new Louevil rap/rock/hip-hop band Elephant Room. The group consists of "Shevy" Chase Meyers; Josh "Papaw" Bennett; Jakob "DJ Boogie" Polk; Chris Nugent and Shelby Nunn. The band has two MCs, a DJ, a guitarist/keyboardist and a drummer. The band has progressed fast and has headlined a few of the larger venues in the area and have even opened for the Wu Tang Clan. Since forming, the band has become a force to be reckoned with in the Louevil hip-hop scene with their catchy hooks and rockin; live performances that are all over the place, utilizing rap, hip-hop, rock and even some heavy metal! While everyone knows I'm no authority on rap or hip-hop, it's plain to see these guys have got something going on here. It kind of reminds me of Aqua Jones a little bit! Remember that band that used to kick some butt several years back? Elephant Room is along the same style as them. They used to pack the people in, and from what I hear Elephant Room is doing great as well!
Let's see what Elephant Room is about. I'm checking out "Do It Like I'm Bad," featuring Demi Demaree of The Villebillies. The song starts out with some effects-laden drums with a catchy, happy lyrics by Demi. The music has almost an industrial sound, as there are heavy guitar parts, drums and samples. Then the Elephant boys join it with a bang, and it really sets the song off. When they kick in, it reminds me of some old Kid Rock when he was much more rappy. I do not like rap music much but this is pretty cool. The rapping done here is done with intelligence, and the hammer-like vocal timing, mixed with the rock element, makes for a good listen even if you are a metalhead like me. That's kinda cool, and a good thing for the ER guys! Demi's chorus is okay, but the best part is when the ER let loose. This should be a killer song live in concert. Looking forward to hearing these guys live on August 5 at Phoenix Hill Tavern.
"Coming In Hot" starts much slower, but with a really cool keyboard effect going on. I love the timing slowness/feeling of this song, mixed with the sweet keyboard sounds. Despite the slower music, the lyrics are rather fast and constant. I'm straining to understand some of it, it's so fast. The neat layering of the keyboards make this tune. There is a cool. small breakdown that changed things up nicely right where it needed it. For some reason, the Elephant Room rap on this one reminds me of the Humpty Hump song! A good bit of humor, attitude and the God-given right to be goofy and serious at the same time! I'm impressed. At least they aren't talking about spraying someone with bullets, or using the N word every two seconds like a lot of rappers!
The sound quality on this demo sounds good. Nice job. And there are some original aspects of the rapping that I've not heard before, so, yes, they are being themselves and trying to create something new here. "Speakers" is wild sounding, starting off with a guitar keyboard sound, then moving to some singing parts that work well with the style. Then it goes into the rapping, but some very impressive rapping at that. This stuff sounds as good as the big rap stars making millions. I don't hear any difference in quality and talent. These guys should be picked up by a rap label soon. I can see a lot of people getting into this music on a wide scale. The singing parts set this off from your usual rap songs, where the artist hires backup singers to compliment heir style. Elephant Room doesn't need to do all that. They have the talent already built right in, so there is no need to bring in special singers and such. If you love rap and are looking for a new regional favorite, look no further.
Elephant Room has arrived and plan on tearing some chit up for a while.
New Anthrax Song!!! After an Eight-Year Wait:
After seeing Anthrax kick much butt last summer at Freedom Hall with Slayer and Megadeth and doing really well with Joey Belladonna (to me, the ONLY Anthrax vocalist), I can say with full honesty that it was probably my favorite part of the show, even though they opened and had a short set. Scott Ian, Joey Belladonna, Frank Bello, Charlie Benante and a great new guitarist, Rob Caggiano. How can you go wrong?
John Bush is a good singer with Armored Saint, but this just isn't Armored Saint, this is fargin Anthrax!!! Big fargin difference. So when I got an email from the good people at their record label saying that Anthrax has a free single to check out, I was all over it. The song is called "Fight 'Em" and is typical Anthrax old-school action. It starts out thrashy as if it came right off of Among the living.
Vocalist Joey Belladonna blew me away in concert last year. I was wondering if he would sound good so many years later, but I felt like an A-hole when he proceeded to sound better than ever, and jumped around onstage like a nineteen-year-old on uppers. Seeing Joey back with Anthrax kicking butt like this almost brought tears to my eyes, and surely put a huge cheese-ball smile on my face. Heck, on a lot of our faces! Anthrax is back in a big way, and that is exactly what the world needs in this totally lame music stampede of the hideously cheesy bands of today. The new song is a bit more layered/produced and less raw than previous albums, but there is still the unmistakeable metal thrashing sound of these New York icons. It sounds killer though, layered or not. I can't wait to hear the full album. Hopefully the label will send me one (hint hint).
The guitars are crunchy and hit home, which is an Anthrax trademark! I really liked original guitarist Dan Spitz, and didn't think I would like any replacement, but Rob Caggiano does a tremendous job replacing Dan. A great choice for the band. Anthrax will be releasing their full album, Worship Music, on September 13. If you would like to hear the single "Fight 'Em," then go to www.Anthrax.com and download it for free! Long live Anthrax! And don't forget where you heard it from first! Louisville Music News and Eddy "fargin" Metal!
Def Leppard/Heart on August 19 at Freedom Hall:
I'm telling you, I've seen a lot of bands in my day and when I saw Def Leppard at Freedom Hall about five years ago for the first time, I was shocked at how great they sounded. It was awesome. Vocalist Joe Elliot was in fine vocal form as he ripped through all of their classics. I'm actually looking forward to seeing this excellent show again. I have never seen Heart in concert before, so I am kind of looking forward to seeing how they do live as well. I always did enjoy Ann Wilson's voice. I wonder if she is still huge?
I guess that doesn't make a difference in performance. Look at Aretha Franklin and the late opera legend Pavarotti, both of them were large mammals and yet they wailed with the best of them! Hopefully I can get you some free tickets, but we will have to see. But in the meantime, take my advice, see Def Leppard if you have the means. They kick some butt live in concert. It's something you should not want to miss. I bet there will be lots of cute honeys there in attendance, too! Yes, I am an old horndog!
Bands, Send Your Live Videos and Pictures:
I created Louisville Rock Pix and Louevil Top Ten Videos so you people can send in pictures of your favorite local or national bands in action!!!
If the pictures look good, we just might print your work for all to see! With you getting full credit of course! Important.
1. Be sure to send a good, clear, not too dark photo.
2. Be sure you tell us what band, the names of everybody in the photo, when and where they played and, last but not least, we will need your name so we can give you full credit!!! How's that???
3. Send pictures to Editor@louisvillemusicnews.net and send videos to Eddymetal1@aol.com.
Let's see your band's videos. too! If it sounds good, and is good quality, I'll put it up on the LMN website.
We Want Headliners Back!!!
This not having Headliners anymore is lame beyond knowing. What the heck is going on here? Why have all metal shows been scrapped from this infamous Louisville venue? I am not happy about this at all, and would like to appeal to the new owners to quit being discriminating against us rockers who love to see a good rock/metal show. Your venue is a good place to see live rock/metal music. It has been the backbone of our music scene for years and all regional bands loved to play there. It was one of the best places to play. Now we don't have metal shows there no more, and I don't even see regional talent playing there much anymore either! What gives?
Bands! Getting Signed Doesn't Mean Diddly:
OMG, how many times do I have to hear this ridiculous doody? Louevil bands bragging to the world at the top of their lungs that they have been signed and the world is now at their feet. Once or twice a month, I see on the internet how some regional band got signed to some label that no one has ever really heard of, yet they act as if it means a world tour and that their records will be all over the planet in a few months time. What a crock. I got news for you: small time bands who sign with small labels, you are wasting your time! What small label has ever gotten a band's music to all the reaches of the world? Very few. David Lee Roth once gave advice to an aspiring young musician named Vince Neil, who was then shopping for a record deal. "Don't go with a small distribution company. You have to have your records in Tahiti. If they aren't in Tahiti, they aren't anywhere else!" I agree with Mr Roth on this subject, as I have seen several decent Louevil bands get signed to small labels, and do absolutely nothing with it. Of course you can make up your own record label, which seems to be a big fad these days. One popular Louevil band did that and pretty much fooled everyone, until the truth came out by someone in their camp. I'm not saying all these small labels are nonsense. I'm just saying that before you charge off trumpeting to the world that you have finally made it, research the label and see what they have done.
Makes sure it isn't some clown in his mother's basement in Michigan. Don't make yourself look foolish by bragging over nothing. Wait until a valid record deal comes your way. Someone that will put your music all around the globe. And work hard until you get there!
Upcoming Shows
Boondocks in Sheperdsville (Info above)
July 22 and 23 Metalfest 3 - Bands playing are: Thomas Medicine, Ohlm, ZCFOS, Below, Bury The Wicked, Incursion, Surviving Thalia, Old Vikings, Behind The Beheaded, Red Eyed Lies, Chaordica, Fudgknuckle, Sons Of The Bluegrass, E-Flat, Krosjoint, Slakker, Nothings Wrong, That Dude Alex, Stampede, The Mighty Auroch, Stroker, Downtrend, Granshaw, Blessed By Death, Bush League, 2 Pump Chump, Overload, Thistle, Stem and Geez, Descention, and Broke and Bleeding.
Expo 5
Friday, July 15 – Underoath w/ Times Of Grace, Stray From The Path and Letlive. 6:30 p.m.$18
Sunday, July 31 – Corrosion Of Conformity and Clutch, with special guest Groundscore.
Tuesday, July 26 Tuesday, July 26 – Emmure w/ Alesana, Iwrestledabearonce, Bless The Fall, For Today, , In This Moment, Born Of Osiris, The Ghost Inside, After The Burial, Motionless In White, Chelsea Grin, Sleeping With Sirens, Attila, For All Those Sleeping and Memphis May Fire. 12:30 p.m. $25
Sunday, July 31 – Clutch w/ Corrosion Of Conformity and Groundscore. 7 p.m.$18
Wednesday, August 3 – Tech N9NE w/ Krizz Caliko, Kutt Calhoun, Big Scoob, Jay Rock, Mayday, , Stevie Stone and Bukshot. 7 p.m. $25
Thursday, August 4 – The Black Dahlia Murder w/ Whitechapel, Darkest Hour, Six Feet Under, Kingdom Of Sorrow, Dying Fetus, Powerglove, As Blood Runs Black, Oceano, Fleshgod Apocalypse and Within The Ruins. 2 p.m. $20
Tuesday, August 23 – Amon Amarth w/ TBA. 7 p.m.$20
Tuesday, September 27 – Opeth w/ Katatonia. 7 p.m.$25
Freedom Hall
Friday, August 19 – Def Leppard and Heart. 7 p.m.
The Glassworks (Downtown)
Friday, July 15 – Diverbird, Year Of The Gun and one more TBA. 9 p.m..
Phoenix Hall Tavern
Friday, July 1 – The .Original Rock Showcase series w/ Diver Bird, Cameron Sharp, Bonejinn, Heatherfield and Stone Line Blue. Free before 9 p.m.. $5 after.
Thursday, July 7 – Devin Townsend w/ Obscura, Septic Flesh, Driven Into Exile and Sinistral. 7:30 p.m. $15
Friday, July 22 – Grimey Rhyme Showcase- Featuring all of the Grimey Rhyme Regime; Scanners, D.O.H, Polio and Xcapeartiz also that night is Murk-A-Troid, Blitz, Defiant Records, Royal Illness, Skyscaper Stereo, Jalin Roze and Elephant Room. D.O.H and Murk-A-Troid will be releasing their albums this night also!
Friday, August 5 – The original rock showcase series w/ Elephant Room, Popkiss Chainsaw, Some Kind Of Saint, Tragic Refuge CD Release. Free before 9 p.m., $5 after.
Thursday, August 18 – Kittie w/ Dirge Within, Diamond Plate and Poetry Of The Dead. 7 p.m. $12
Friday, August 19 – Motograter w/ Day Of Ruin. 7 p.m.$10
Uncle Pleasants
Saturday, July 9 – Jacob's Ladder w/ Talk Of Spring, Aesthetics Versus Architecture, Late Ones and Aim For The skies. 7 p.m. $7
Vernon Club
Saturday, July 16 – Hellogoodbye w/ Fake Problems, Fences, A Great Big Pile Of Leaves. 7 p.m.$15
Saturday, July 23 – Artifex Pereo w/ The Action blast, Eyes In The Sky and Scarlet Smile. 7 p.m.$8
Saturday, August 6 – Jalin Rose w/ Skyscraper Stereo, Cougar Express and Screams Of The Sirens. 7 p.m.$10