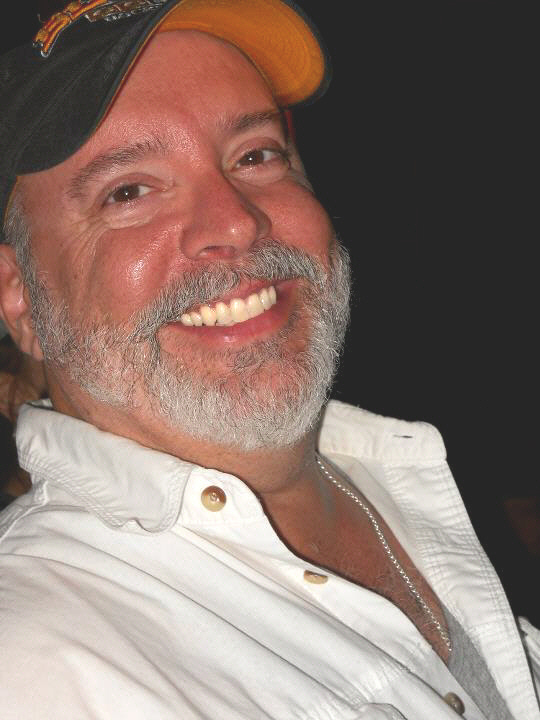 I've Got A Mind To Ramble
A Trip To The International Blues Challenge
Every year during the first week of February, blues bands, solo/duo acts, youth acts, national blues artists, blues fans and the media make a trip to Memphis, TN for the world's biggest blues competition, the International Blues Challenge (IBC), hosted by the Blues Foundation. The foundation is a non-profit corporation based in Memphis that serves as the umbrella group for all of the blues societies. This past February was the largest contest to date, with a record 226 acts, representing 40 states and 16 countries around the globe. It was also my first trip to the IBC. For only the second time in its history, the Kentuckiana Blues Society (KBS) had representatives in all four competition categories – band, solo/duo, youth and best self-produced CD. I figured it was as good a time as any for the president of the KBS (me!) to make the trip. Screamin' John Hawkins told me that it's like "Disneyland for blues fans" and I needed to go to Memphis. He and Jimi Vallandingham represented the KBS in the solo/duo division the previous year, making it to the semi-finals and were back again this year, even though they weren't competing. They served as faithful guides and bad influences during my time in the volunteer state.
I made the trip this year with my best friend, Greg McCullough. We've known each other since we were 10 and I knew I could make it easily through the four-day competition sharing a room with him. It's 385 miles to Memphis, translating to a 6.5 hour car ride. We arrived on the Wednesday afternoon of the Challenge. This was the 28th annual IBC and the Blues Foundation has this down to a science. The daily schedule was great. Every day starting at 11:30 am, different venues on Beale Street hosted showcases featuring famous national blues performers, appearing with current and former IBC participants. This was one of my favorite parts of the IBC. I saw Jimmy Hall play a set with the 2008 IBC band winners, Kansas City's Trampled Under Foot. Anson Funderburgh joined the Andy T Band of Nashville, which features Nick Nixon, one of the original members of The Imperials, during the same show. You never knew who you were going to see walking down the street. I'd come out of the Rum Boogie Cafe and see Grady Champion strolling down the sidewalk. I'd walk into the Club Superior and catch Mary Bridget Davies on stage followed by Grand Marquis. Around every corner was a well-known blues performer. Inside every Beale Street bar, restaurant and cafe was another great show taking place. Conversations I had with the musicians ran the gamut from enlightening to just downright weird. I met Malcolm Cullen with the Vince Johnson Band at the Beale Street Tap Room. We sat at the bar drinking a beer and he told me about his long music career and playing in Billy Preston's band. He said that Preston was "the only gay, born-again Christian cokehead he'd ever met."
Daily competitions would start at 4:00 p.m. The IBC has a double elimination first round on Wednesday and Thursday nights, followed by a semi-finals round on Friday and the finals on Saturday. Bands play in rounds with nine or ten other bands. In the first round, the same bands face off on two consecutive nights. I thought this was strange at first until somebody explained to me that it's a different group of judges each night. It's a great way to insure that the best group of bands advance to the next round and continue in the competition. It's a little madding running from venue to venue, trying to see as many of the bands as possible compete. I wanted to see the KBS representatives as well as some other musicians I knew who were in the contest. The competition ended at 11:00 p.m. but blues jams would take place up and down Beale Street until 3:00 a.m.
Little T&A
Louisville band Little T&A represented the KBS in the band division at the IBC. More a rhythm and blues band than a straight blues band, Little T&A won our local contest with a strong showing by several Louisville music veterans. Members of the band include Jeff McAllister on drums, Robert "Monk" Mackey on bass, Bill Dean on keyboards, Mark Hoekstra on harmonica and Michael Murphy on saxophone. But it is the "T" and "A" of the band that comprise its heart and soul. Tony Tkac and Amy Johnson had only formed the band in August of 2010 but by the KBS contest the following June, they had the band primed and ready to compete. The first night of the IBC, things didn't go as planned for Little T&A. Tony was having some technical issues with his amp and it was difficult to hear both Mark's harp and Michael's sax. The band still played well but these little setbacks are probably why they did not advance to the next round. It's a shame, too, because of their performance on the second night. On Thursday night, the band was clicking on all cylinders. Greg and I were at another venue and almost missed the show until an obliging security guard let us enter the back door of the New Daisy Theater. I've seen Little T&A put on some good shows but this night, they held nothing back.
I've always thought of Tony as a versatile and competent guitarist but occasionally he reaches deep down into his soul and comes up with something extraordinary. He did that second night of the competition. Walking up in front of the band, he propped one boot on a monitor and leaned out over the edge of the stage, playing his heart out, sweat pouring off his head. How do you work up a sweat in a twenty-minute set? When Tony reaches those near-perfect moments, he shuts his eyes and a funny little grin spreads wide across his face. It's a picture of happiness and joy – and he lives in the moment. Amy, as always, was perfect. One of the best performers to front a Louisville band, she sings with an amazing strength and force on every note and twists and turns her body like a possessed aerobics instructor on a gallon of Red Bull. One night at a Little T&A show at Stevie Ray's, Rocky Adcock, musician and one of the co-founders of the KBS, turned to me and said "Amy knows how to get the most out of every single word. Every. Single. Word. Take a word like love. When Amy sings it, it's loooooooovvvvvveeeee" he said, drawing it out for emphasis. Kyle Ellison of the Potluck Ramblers came to the KBS anniversary celebration at the Vernon Club and said of Amy, "If there was ever a female embodiment of Mick Jagger, we're looking at it." I've always thought of Amy as equal parts Mick Jagger, Tina Turner and a Mack truck with a Cummins diesel engine. There just ain't no stopping her.
Jimmy Davis
Jimmy Davis is a blues music veteran from Madison, IN and represented the KBS in the solo/duo division. By his count he has appeared in over 2,000 shows and has shared the stage with several blues legends, including Lonnie Mack, Son Seals and Junior Watson. He beat out nine other acts at the KBS contest to make it to Memphis, and for the second year in a row, our local blues society had a representative make it to the semi-finals of the solo/duo competition. Jimmy performed his first two nights at the Orpheum Juke and I immediately picked up on something. When the other contestants were playing, people were moving about the room, setting up equipment or quietly talking in the back. When Jimmy played, you could have heard a pin drop. He plays a lot of original music and Jimmy had just released his new CD, Songs for Mr. Bradford, before going to Memphis. He played one of those songs while competing, his powerful take on addiction called "Had a Friend." He also performed his rhythmic ballad "Telephone Blues" from his Down for So Long CD and a hopeful tune called "In Time" from his CD Doin' Well. I can still see him sitting on that small stage, tapping his foot on his guitar case to keep time. It was beautiful. Jimmy didn't make it to the finals but he made a solid showing for his first appearance at the IBC and I hope he goes back. He told me he had a great time and recounted a story of seeing a youth group from France perform at the IBC. The young guitarist for the band broke a string while playing and Jimmy loaned him his Les Paul. He said the kid flipped out. He had never held a Gibson in his hands before and was thrilled.
The Rolling Rivers Blues Band
The Rolling Rivers Blues Band represented the KBS in the youth division. This is more of a showcase than competition, as there is no scoring. The band played at Pig on Beale and featured Trea Rakes on vocals and guitar, Devin Rakes on bass and Landon Ford on drums.
The Snakehandlers Blues Band
The fourth area of IBC competition does not actually appear at the challenge, but it's an important category none the less. The KBS chose The Snakehandlers Blues Band CD, Rock Plus Rock, for the best self-produced CD of the year and it made it to the semi-final round and was named one of the top 30 best self-produced CDs of the year. This makes three times since 2007 that the KBS has selected a CD for the best self-produced category that made it to the semi-finals.
Recently Lamont Gillispie & 100 Proof Blues won the KBS 2012 band contest and will make the trip to Memphis next February. It's great to see a local blues band that has played in our community for so long make that trip to the IBC. After the contest was over and everyone went home, I just had to call Lamont and congratulate him. He told me that he was in his car and stopped at Kentucky and Swan streets on his way to his Germantown home. His voice choking with emotion, he said he just wanted to pull over and talk to his dad. Lamont's father passed away in 1963. "You going to Memphis next year?" he asked me. How can I say no. I'll be there.