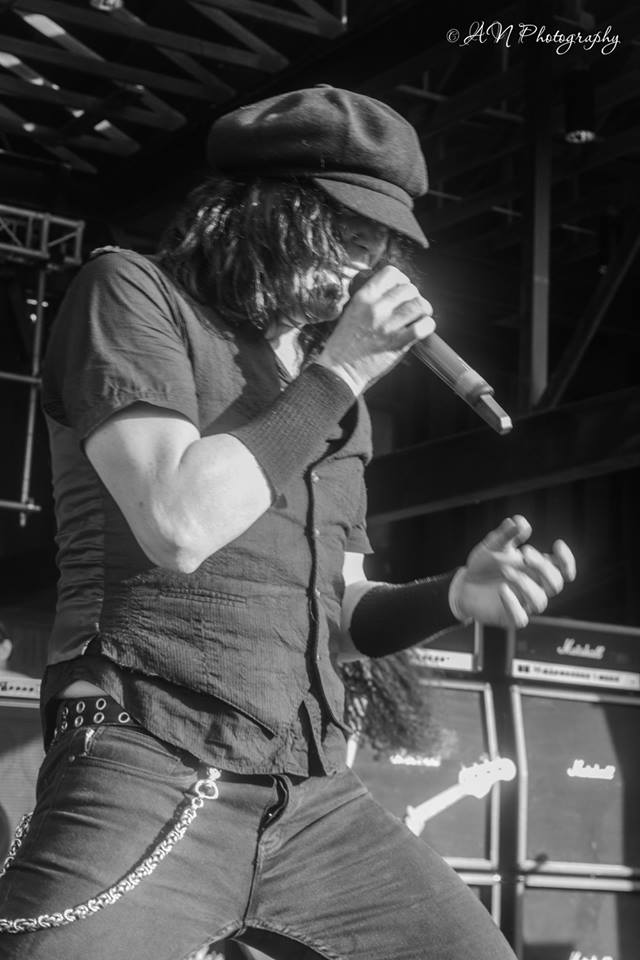 Name: Dave Moody
Age: 45 (Jesus)
Instrument: Whatever you need me to be.
Band/Former Bands: Jefferson Tarc Bus, THUNDERSTRUCK, Devils Due, Step Brothers, Billy Ray Cyrus, Prizoner, Solo, Amy Sailor duo.
How long on instrument: 30 years.
Equipment: Gallien Kruger amps, Spector basses, Gretch Rancher Falcon 12 string, Alvarez jumbo 12 string, Shure beta 58 wireless
Influences: Kiss, AC/DC, Slayer, Buck Owens, Johnny Cash, Waylon Jennings, Willie Nelson, and anyone that's walked down both sides of the hard streets of life and is able to come out humble and thankful.
My first gig: My neighbors talent show in their living room. I was 7 years old, wore a suit and sang Beth by KISS.
Hobbies: Walking my dogs, Pittsburgh Steelers games, working.
Favorite movies: Back to the Future, Forrest Gump, The Green Mile, Rudy, Goodfellas, God Father, Scarface, The Shining, the classics.
Favorite food: I'm a meat and taters fella. No, I don't like seafood, and no, I don't care what I'm missing. Seriously.
Favorite place: Anywhere where good people and good times canbe had. But other than that, my house, my couch, my refrigerator, my bathroom, my rules.
Favorite sports or team: The mighty Pittsburgh Steelers.
What I'm listening to nowadays: I'm a classics guy, but to be honest, I don't listen to music all that much. It's like a guy that works at a doughnut shop all day going home and eating doughnuts. He still loves doughnuts, but he's probably not gonna have them for dinner.
Coolest thing I've done: Oh, I've done some pretty cool shit, but I'd have to say skydiving with my brother who was dying of cancer has to top the list. 15,000 ft. I shit my pants. He laughed. Good times.
Most embarrassing moment: Jesus, where to start? I'm a walking embarrassment! Let's just say that I have learned alot thru the years by keeping my mouth shut. Never miss the opportunity to shut the fu#k up!
Bad Habits: None. I gave them all up. I've been sober for 15 months, smoking 8 years ago, I eat right and exercise. I'm a goody two shoes!
What was your first concert ever: Kiss and Queensryche at tge Kentucky convention center. GREAT show.
If you could meet a Rockstar ( past or present ), who would it be, and why: Muhammad Ali, because he was the truth.
Who do you love: Me, now that I can see life correctly (sober,) and that allows me to love others stronger and have more respect for others and life in general. I love my family so much, and my friends are second ti none! You should always be thankful, humble and kind. God bless.