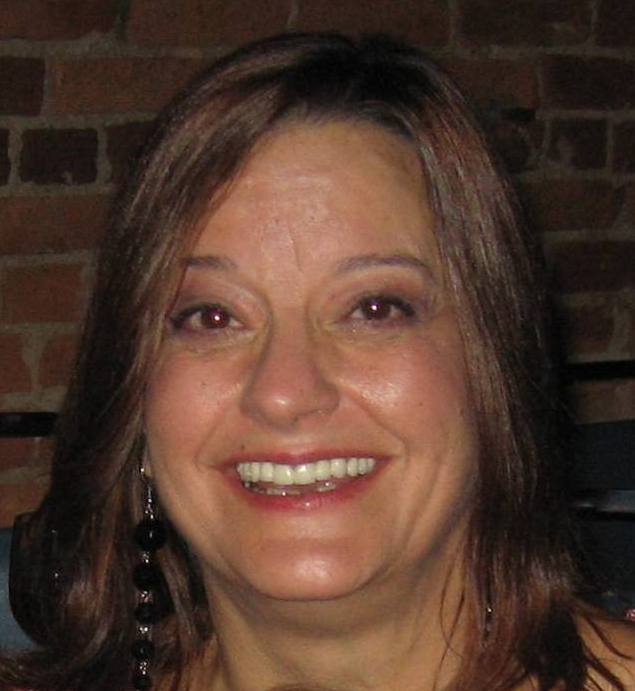 I've Got A Mind To Ramble
The Kentuckianna Blues Roadshow
One day while perusing my Facebook feed a smartly done poster popped up, touting the Kentuckiana Blues Roadshow featuring Jimmy G & the Sidewinders, The Stella V's and Laurie Jane & the 45's at the 2016 Bicentennial Park Summer Concert Series. Naturally, this piqued my interest and motivated me to dig deeper into the impetus of this group. The first questions that came to mind was who started this "Roadshow" group and where are they going?
It didn't take long before I was talking to James Gaetano the originator of this "Roadshow" brainchild and found out quickly that there was an interesting story in itself connected to Jimmy. So what started out to be an information piece about a group of bands joining forces to play their music has morphed a little into the Jimmy Gaetano's story that deserves repeating.
Jimmy currently lives in New Albany and owns Jimmy's Music Center. He originates from El Paso, Texas and is the youngest of six siblings who, as he says, pretty much raised themselves. They lived with his father after his parents divorced and a couple of years after the divorce his father lost his battle with cancer. After that he and his siblings were left alone a lot where he says things could get pretty wild sometimes.
He was the only one in his family who gravitated to music and said once he got a guitar in his hand, no one could pry it loose. At twenty-two years old, he moved to California, slept on people's floors and went to music school while he worked at the Spaghetti Factory on Sunset Blvd.
While going to music school, Jimmy discovered Blues from one of his instructors, who, he thinks, is currently playing for the Blasters. Hollywood Fats played for the Blasters and was also Muddy Water's guitar player. Jimmy said that there was a great Blues scene in California but he moved back to Texas because the Texas Blues was popular at the time, with the Fabulous Thunderbirds and Stevie Ray Vaughn going strong.
He toured with Blacktop Records Blues group The Crawl for a year or so, traveling the world sharing the stage with Blues greats like Albert King, Albert Collins and Earl King. Jimmy said that the opportunity to see these guys play live and experience their fierce approach to playing the Blues was mesmerizing, as they took no prisoners when they played. Jimmy said that his love for this style of Blues was honed during this period of time while Rod Piazza and the Mighty Flyers, Little Charlie & The Night Cats, and Anson Funderburg were tearing up the Texas Blues scene.
While playing with the Crawl Jimmy was saved and decided to go to bible school, so in 1993 he moved to New Albany to attend a school in this area. He had stopped playing when he moved here but the people in his church and bible school quickly discovered that he played guitar, so he volunteered to play for a prison fellowship ministry and wound up playing Gospel music for six years. Because of his tenure with the fellowship, Jimmy did not know many musicians in this area and had no idea of the talent in the area.
Slowly, Jimmy began meeting local musicians such as Larry Ferguson, Mark Stein and J. C. Gaye while working at the Olive Garden and teaching guitar at First Quality Music. He bought Jimmy's Music Center in New Albany and started a rock school so he would sometimes have the opportunity to get on stage and play with the students. That is when he started getting the bug to play out again.
He picked up his guitar and started poking around at jams, where he discovered, happily, that there are a lot of good players around Louisville. Jimmy started meeting Louisville Blues stalwarts like Denny Thornberry, and Mark Stein and jamming with Larry Ferguson. When asked what his impression was of the local music scene, he stated that Louisville is not like the major music markets like Los Angeles, Dallas, Austin, Nashville and New York, in that people flock to these areas to play music for a living. His impression is that there were not as many musicians here because they leave for the major industry cities. There are plenty of local musicians who could stand up on that level but industry people don't come to Louisville to find them and he would like to see that change.
Denny Thornberry featured Jimmy's guitar playing on his Louisville Fats' CD, which helped him get his mind back in the Blues. Before getting back to the Blues, he was playing country music with Olivia Henken for four years. He says that he was fortunate to be able to work with Olivia and enjoyed his time with the band but he is ready to play the Blues.
Jimmy cites his major influences as Stevie Ray Vaughan, Ronnie Earl, and Anson Funderburgh. Like many of us, Jimmy learned from those people before learning who the old masters were. Like many of us, he dug into the masters like Muddy Waters and BB King after hearing Anson and his contemporaries.
Simply put, Jimmy has put together the Kentuckianna Blues Roadshow to promote the Blues and to show people that you can be very entertained at a Blues show. In terms of talent and entertainment value, he has put together a dynamic package of top notch bands with the Stella V's, Laurie Jane & the 45's, and Jimmy G & the Sidewinders, employing some of the best musicians in the area. His idea is to put together a package that will keep the crowd engaged in the music all evening so each band has to bring their best show each time.
His hope is to spark enthusiasm about the Blues by getting people to talk about what a good time they had at the Kentuckiana Blues Roadshow so more people become interested in the Blues and in seeing Blues shows. Smartly so, what better way than to join forces and put together a top-drawer package that travels around and plays the bigger clubs and entertainment halls.
Jimmy is also lighting the fuse for the Kentuckiana Blues Roadshow and the Blues by using Facebook and inviting people to join The Blues Tailgaters. The group is for people to follow the Kentuckiana Blues Roadshow and their favorite Blues Band wherever they play. Jimmy invites other Blues Bands to post their gigs and fun stuff on the Tailgaters' page and invite their fans to like the page.
Since the creation of the "Roadshow," Jimmy has learned that booking three bands for one night is a scheduling challenge. Both the Stella V's and Laurie Jane & the 45's are in high demand and book independently, as does Jimmy G & the Sidewinders, so he is figuring out how to manage all of those moving parts for Kentuckiana Blues Roadshow.
Clearly, Gaetano has a wealth of experience and some interesting thoughts on how to make for a vibrant Blues scene in the region. His entrepreneurial spirit and optimism is infectious, which will bode well for succeeding on this venture.
The next time you can catch The Kentuckiana Blues Roadshow will be at Stevie Rays on September 2. Then they are taking it on the road to The Slippery Noodle in Indianapolis on October 28. If you want to check in on "The Roadshow," go to www.kentuckianabluesroadshow.com and follow them on Facebook by liking the Kentuckiana Blues Road Show page.